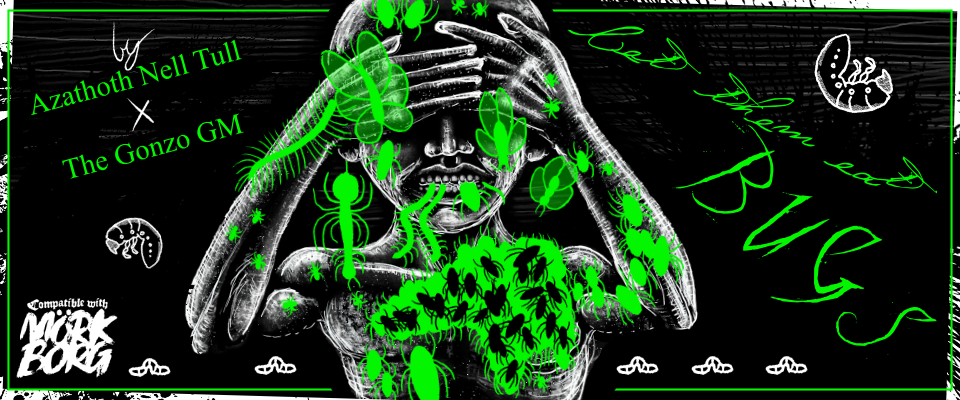 let them eat BUGS
A random Bug generator with over 5,800 possible combinations incl. how to catch, combat stats, effects when eaten, plus 1d4 wandering baddies, optional rules, and more.

Printer Friendly BARE BONES Version Coming Soon!

Created in collaboration with The Gonzo GM!
"tHe PeAsAnTs ArE hUnGrY, tHe PeAsAnTs ArE hUnGrY' every day all I hear the whole day long is just how hungry those poor dirty disgusting peasants are. Those lowly shits have constantly been wining about hunger as long as I remember, well if they're so bloody fucking hungry… LET THEM EAT BUGS!"
• Marie-Claire Delcroix, Allians noble (deceased)
Let Them Eat Bugs is an independent production by Azathoth Nell Tull and The Gonzo GM and is not affiliated with Ockult Örtmästare Games or Stockholm Kartell. It is published under the MÖRK BORG Third Party License. MÖRK BORG is copyright Ockult Örtmästare Games and Stockholm Kartell.
Download
Click download now to get access to the following files:
Let Them Eat Bugs.pdf
21 MB