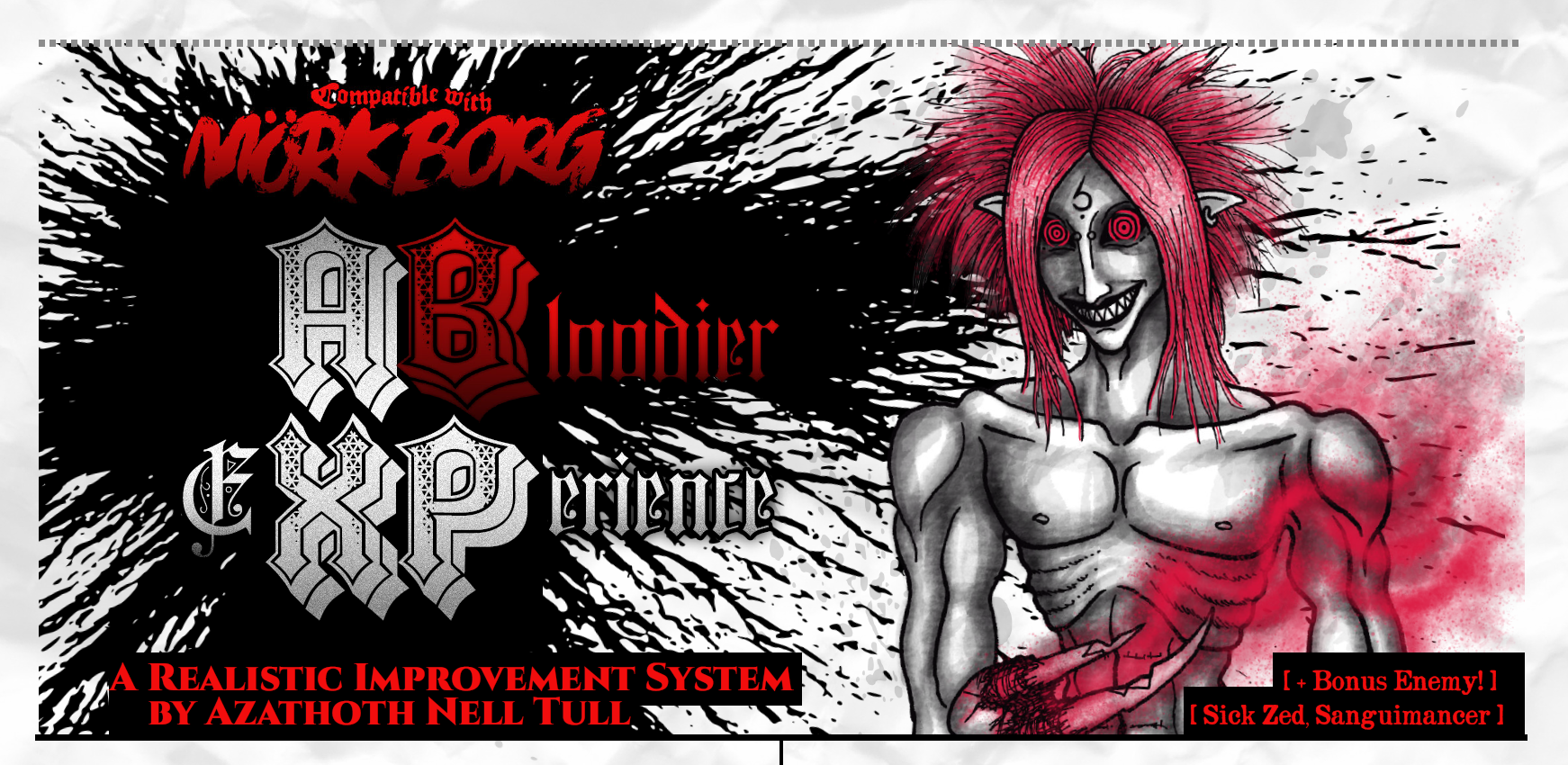 ABXP: A Bloodier eXPerience
An all new way to level up your Mork Borg characters by earning Experience points and spending them directly on improving your character how you want, inspired by the Vampire the Masquerade system.
Also Includes a bonus new Enemy/ NPC "Sick Zedrunes, Sanguimancer", optional rules for playing as the Living Dead or with the Goblin Curse, and an even bloodier Search the Debris table!
8.5" x 14" US Legal Format

ABXP: A Bloodier eXPerience is an independent production by Azathoth Nell Tull and is not affiliated with Ockult Örtmästare Games or Stockholm Kartell. It is published under the MÖRK BORG Third Party License.
MÖRK BORG is copyright Ockult Örtmästare Games and Stockholm Kartell.

Download
Click download now to get access to the following files:
ABXP- A Bloodier eXPerience - SD Pages.pdf
1 MB